G tackled the spare room yesterday and found carpet again. He also found a huge stash of UFOs so this blog challenge seems to have come at the perfect time.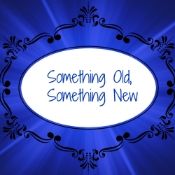 I am challenging myself to finish (at least) one UFO a month and, at the same time, learn (at least) one new technique a month.
Why not click on the picture link and join in too?