A couple of weeks ago
Jo
and I made a bid for freedom in our lunch hour and toddled off to
Bojangle Beads
who we knew had a sale on. there was a couple of things in particular I was looking for to finish off projects, and who can resist a sale?
I found exactly what I was looking for to make the next piece of jewellery using the rest of the beads from the
Absolute Beads challenge pack
!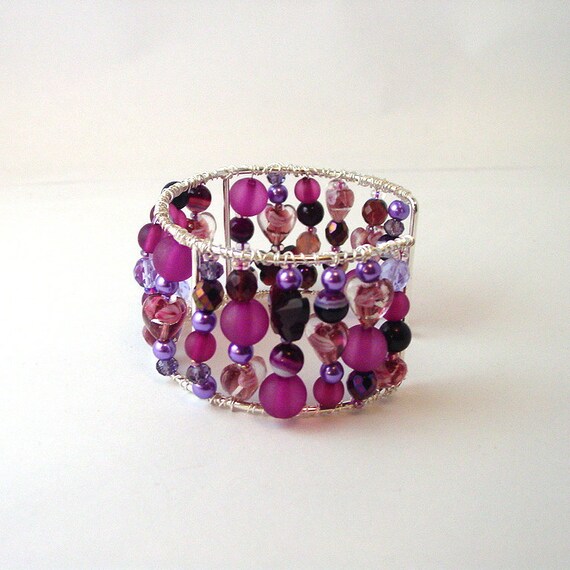 A lovely silver cuff bangle ready for wirewrapping!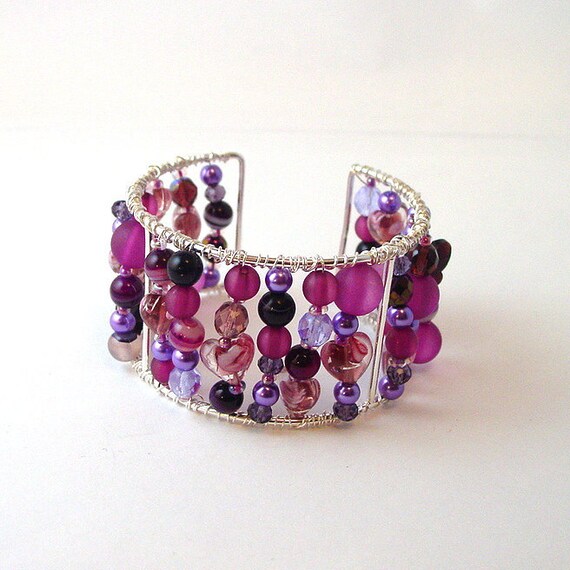 I think it shows of the colours of the beads so well. I love it! I had to remake it a few times as I used 0.2mm wire to begin with which just wasn't thick enough to hold the weight of some of the beads, but the next size up was just perfect. but then I noticed that a few of the hearts were upside down, so I started again for the third time. Third time lucky!