After playing with peyote spiral rope
a couple of weeks ago, I wondered what would would happen if I just used one size of seed bead in the spiral pattern instead of varying it.
I guess I have an answer! I think I might have a go at a few more of these too. The rope is a nice relaxing pattern to make in front of the television after work in an evening, and I do have a fair amount of seed beads in my bead stash!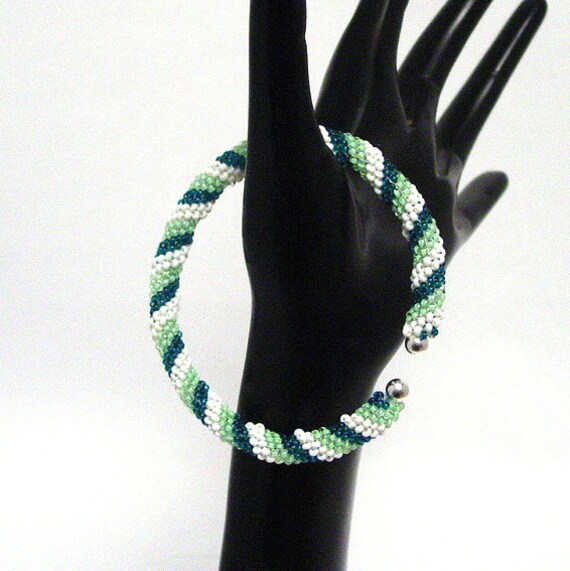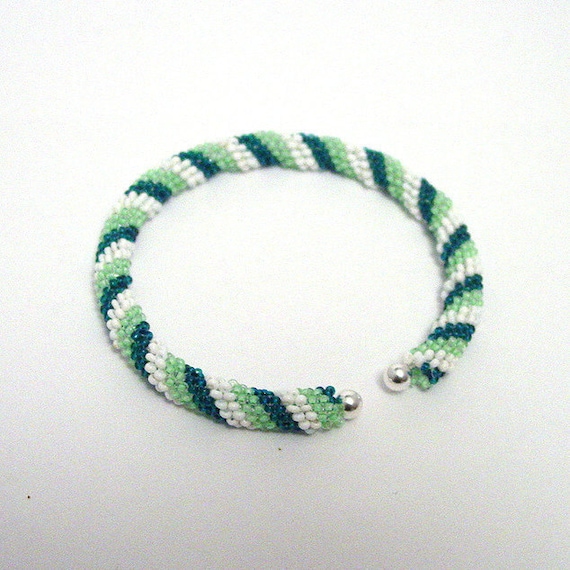 Now listed on Etsy for sale.