I've been plugging away at it and finally got up to 50 items in my Etsy shop. I read in an article that to get a decent amount of traffic through your shop you out to have at least 100 items so that's what I'm aiming for and I'm half way.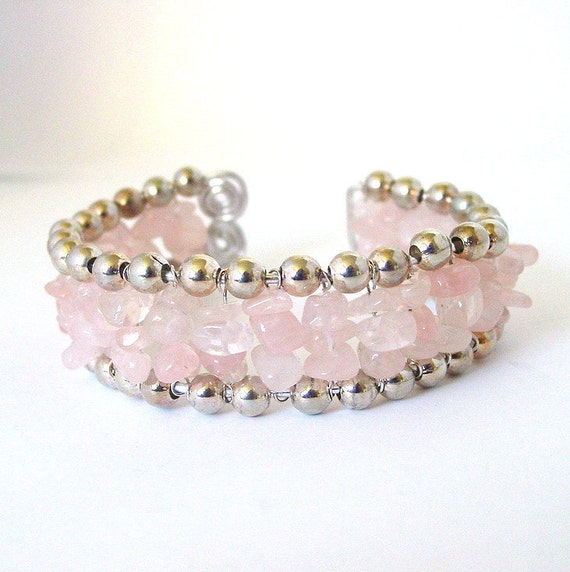 My 50th item listed was this Rose Quartz chunky bangle. I'm a sucker for semi precious gemstone ships. I love the irregular shape of them, showing off that they are a natural stone.
Rose quartz is also the stone of Unconditional love, so ideal for a Mothers Day Gift.
And of course, the Rose Quartz bangle joins the other bangles I have made in this design. Quartz Crystal and Red Coral